Press articles & News about Düchting software and services for laundries and textile cleaning companies
WRP-Textilpflege | Press articles 09/2022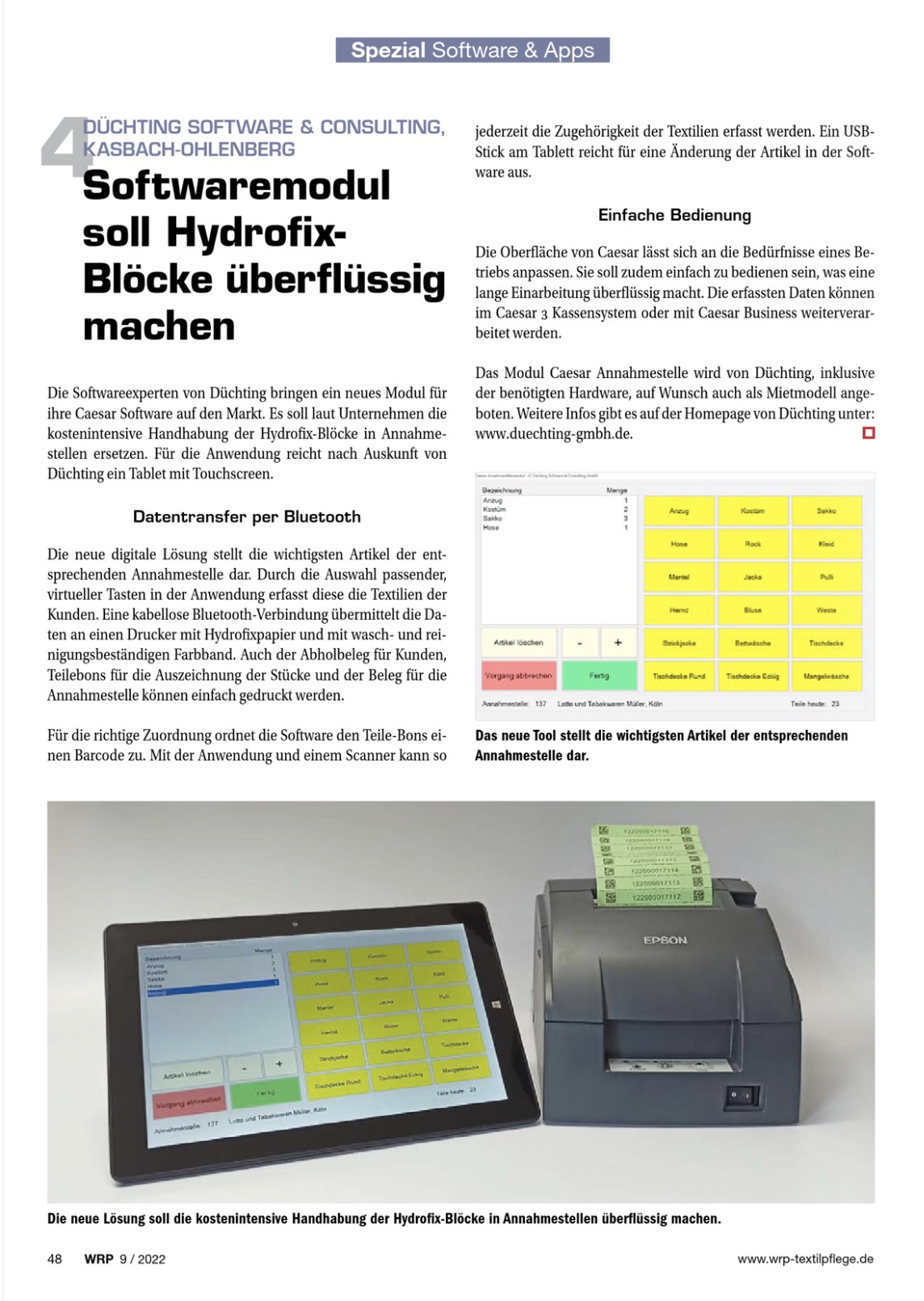 The software experts at Düchting are launching a new module for their Caesar software. According to the company, it should replace the cost-intensive handling of the Hydrofix blocks in acceptance. According to Düchting, a tablet with a touchscreen is sufficient for the application
Data transfer via Bluetooth
The new digital solution shows the most important items at the relevant acceptance point. By selecting suitable, virtual buttons in the application, the app records the customer's textiles. A wireless Bluetooth connection transmits the data to a printer with Hydrofix paper and a washable and drycleanable ink ribbon. The pick-up receipt for customers, part receipts for labeling the pieces and the receipt for the collection point can also be easily printed.
The software assigns a barcode to the parts receipt for correct assignment. With the application and a scanner can do so the affiliation of the textiles can be recorded at any time. A USB stick on the tray is sufficient for changing the items in the software.
Easy handling

The Caesar interface can be adapted to a company's needs. It should also be easy to use, which makes lengthy training unnecessary. The recorded data can be further processed in the Caesar 3 POS system or with Caesar Business.
Düchting also offers the Caesar acceptance point module, including the required hardware, as a rental model on request. Further information is available on the Düchting website at: www.duechting-gmbh.de.
The new tool shows the most important articles of the corresponding collection point.
The new solution is intended to make the cost-intensive handling of the Hydrofix blocks in acceptance points sufficient.
WRP-Textilpflege | Press articles 09/2021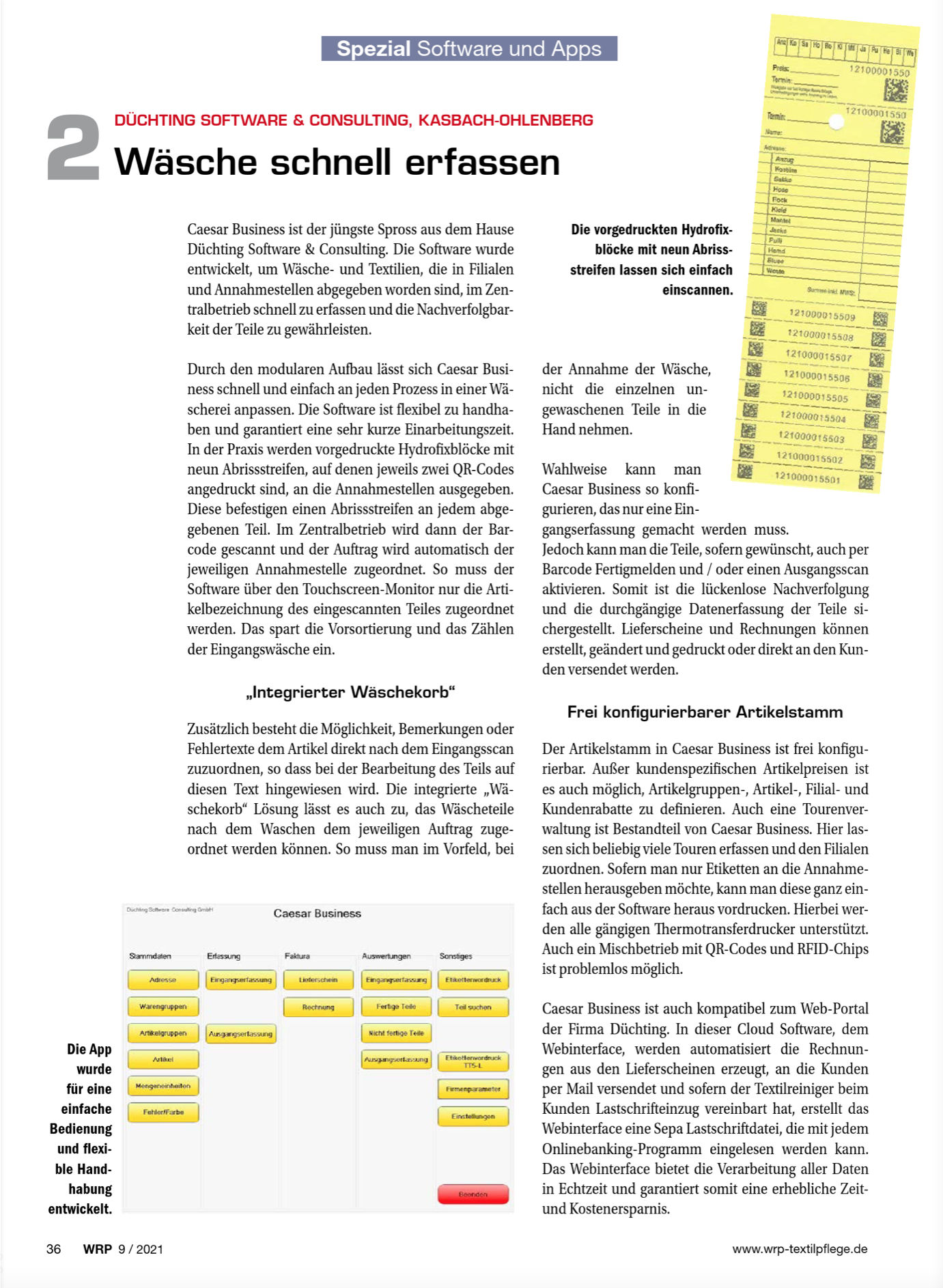 WRP-Persönlich about Stefan Düchting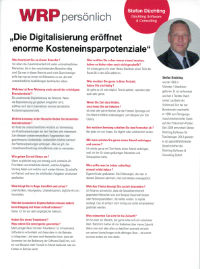 Reinigungs | praxis about new cash register system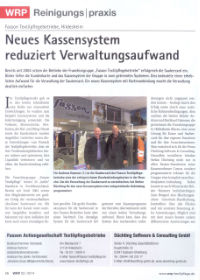 Discover the DÜCHTING software products: